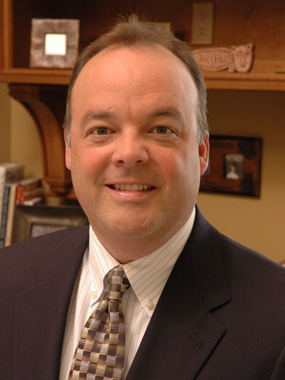 "Alan was very upfront in the beginning in telling us that Neal's was not necessarily the least expensive remodeler in town, but that it would be difficult for us to find any better. That is an understatement. You guys are the best! We thank you and everyone at Neal's who made our "dream home" happen."
–Jonathan & Kathie, Blue Ash, Ohio
Alan Hendy
Owner & Project Consultant
My Role at Neal's
Besides working with clients on projects, I also enjoy
working to improve our client experience, keeping this talented staff informed, and learning from our clients. Working with my father, brothers, and sister is very rewarding.
Favorite Project
The Backyard Transformation Outdoor Living and Whole House Project was amazing and had quite a bit of detail work I enjoyed. The indoor pool, reef tank, and outdoor pool area were one of a kind. A very special client became a great friend.
Family/Hobbies/Interests
Married to Mary K since 1990 with three great kids, Joe, Katie, and Jimmy. We are working on visiting all 50 states together. I enjoy sport fishing in Florida, golf, and volunteer work.
Education/Awards
Miami University 1988 BS Finance