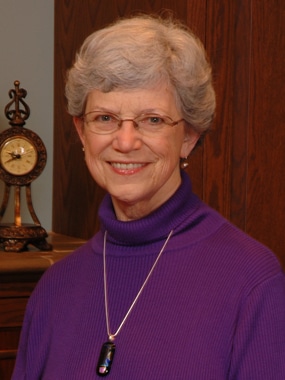 "It was so enjoyable working with Char. Her creativity and professionalism along with her cheerful disposition made it so easy to picture everything in place and turning into reality which is breathtaking. We couldn't be happier."
–Dan & Donna, Mason, Ohio
Charlyn Jackson
Designer
My Role at Neal's
Providing perspective drawings for our new and old clients so they can visualize what their new space will become.
Favorite Project
I have so many favorite design projects! There was a Roman Master Bath Project involving spectacular cabinetry and tile and a spacious tub set in a colonnade, which gave the room a Roman flavor. Many of my favorite projects involved opening up a kitchen to a new or enlarged family room. In all of them, I felt that the owners and I had a pact-to create a new favorite space, and to have fun doing it..
Family/Hobbies/Interests
At home, I enjoy baking dessert, and I have to find recipients for my creations, because I can't eat all of them! I am also a singer, and perform whenever I get the chance.
Education/Awards
University of Cincinnati: Design, Art and Architecture and Interior Design