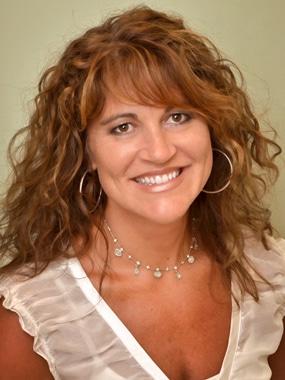 "Besides helping to create the design that worked for us, Cyndi made the many decisions…tile, flooring, sinks, colors, etc. a manageable process. Her humor, her listening ear, her sparkle made all the many choices much easier even when we would become overwhelmed."
–Toni & John, Blue Ash, Ohio
Cyndi Kohler
Designer
My Role at Neal's
As one of the designers at Neal's I am responsible for guiding homeowners through the selection process and making sure the information is available for the carpenters and trades in the field. Being able to really hear and understand what our clients want and need is very important. People rely on me to take the pictures and wish lists that they have been compiling and making them come to life. It is very rewarding to take a dysfunctional space that a homeowner has dealt with for years and turn it into that space that they've longed for. I think my job is a blast! Seeing our happy clients and hearing them brag about their new space is very rewarding.
Favorite Project
That's a tough one! I don't really have a favorite project. I love working on old houses because they are always extra challenging. We did a house in Hyde Park that we exposed 2 chimneys that were hidden in the walls and incorporated them into the design. That kitchen was gutted down to the studs, the floor was removed and the basement was exposed for a while. The homeowners were real troopers! She said it was like camping, a real adventure. I kind of think of our projects like kids, I don't have a favorite; I like different aspects of some projects better than others.
Family/Hobbies/Interests
I live in Waynesville, OH with my husband and 2 kids Lauren and Zane. I love to do yard work and spend hours in my flower gardens in the summer. I also spend a lot of time lifting weights and doing yoga.
Education/Awards
Graduate of The Ohio State University

2011 NKBA Kitchen Design Award (Southern Ohio)

– First Place Winner- Large Bath

– Honorable Mention-Large Kitchen

2012 NKBA Kitchen Design Award (Southern Ohio)- First Place Winner- Large Kitchen

2012 NARI COTY Local Winner-Residential Kitchen, Residential Bath Category

2013 NARI COTY Local Winner-Residential Kitchen