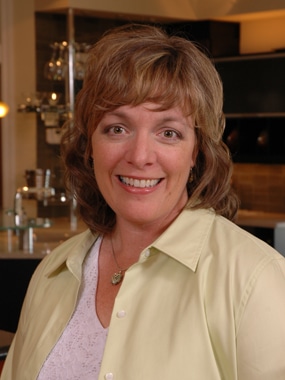 "Thank you so much for allowing us to use your showroom for our fundraiser last night. I appreciate your generosity in hosting my event. I'm grateful for your willingness to support our ministry through your business."
–Claire, Back2Back Ministries
Leanne Matthews
Marketing Director/Events Coordinator
My Role at Neal's
Neal's talented staff has transformed many beautiful spaces for our clients over the years. It is my position at Neal's to share these transformation "tools" or ideas with you so you can improve your living space. The tools that can help with your planning are our project photos and stories, videos, quarterly e-newsletters, monthly seminars, home shows. All of these tools can be found on our website or our social media sites. After hours in our beautiful design center I help host a variety of special interest groups with networking or fundraising events. I am so proud to be working with my brothers and father who started the business 40 years ago.
Favorite Project
I have many favorite projects, but I still dream of being in the bathtub next to the fire at the Warm & Romantic Bath project. The light that comes in the window brightens this beautiful master bath during the day. To ease with cleaning, the homeowner had a brilliant request-the shower has routed Corian to look like grout/tile.
Family/Hobbies/Interests
I live in Loveland with my husband Mark and our two children Claire and Ross. I enjoy traveling the world taking photos and collecting sand/rocks to add to our collection. I am also an active parishioner and volunteer at my parish, St. Margaret of York.
Education/Awards
Xavier University

Ursuline Academy Performing Arts Board Member

Impact 100 Member and Marketing Board Member at Large