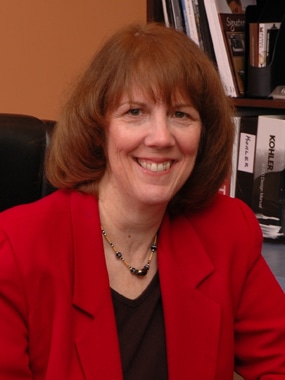 "Our project included extending our kitchen, great room and den and updating the kitchen with cabinets, countertops and a new design. With the help of Louise we came up with plans quite easily. We had a family wedding and needed to be sure the project was completed in plenty of time. The project actually took less time than we anticipated and we were very grateful."
–Jack & Debbie, Montgomery, Ohio
Louise LeCompte
Architect
My Role at Neal's
Project Designer/Architect for projects for our clients with emphasis on residential additions and renovations. These projects range from minor to major revisions and include several award winning projects.
Favorite Project
One of my favorite projects was the Whole House Transformation in Blue Ash. An extreme makeover that transformed an entire first floor of a typical home with enclosed rooms into a vibrant, open space with natural light.
Family/Hobbies/Interests
Married to my husband, Ted, who is also an architect. We have two children Carolyn and Carl. In my spare time I enjoy spending time doing pottery, sewing, photography, playing piano, hiking, gardening and reading.
Education/Awards
Miami University-Undergraduate of Environmental Design

Rice University-Graduate, Master of Architecture

Boyer Guild of Women in Architecture-Communications Director

Numerous community volunteer activities including: Madeira City Senior Commission-Senior Housing Task Force, scouts, teaching architecture on a college and elementary level, scouts, science programs, high school academic team, etc.

2009 Local NARI COTY Award Winner-Entire House and Residential Addition Category

2003 National Chrysalis Award Winner-Whole House Category

National COTY Award Winner-Whole House Category

Regional NARI COTY Award Winner-Entire House Category

Local NARI COTY Award Winner-Entire House Category