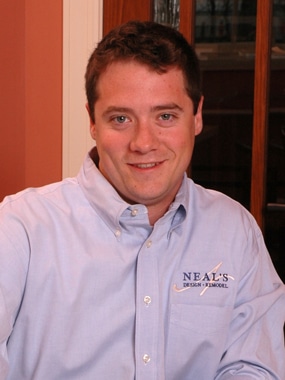 Mike Hendy
Project Consultant
My Role at Neal's
As a Project Consultant, I am able to assist clients in understanding our process and how to make a successful project a reality. I enjoy working each day with my Grandfather, Dad, Uncles, and Aunt and learning to improve our client experience every chance I get. Working part time for the company since I was 14 has given me the chance to meet great clients, watch creative solutions happen , and learn about the family business.
Favorite Project
The Party-Ready Kitchen Project, which was featured on DIY Network, was fun because we had a first hand look into the "magic" of television. Now I know all the secrets that happened during the commercials. Great project.
Family/Hobbies/Interests
I live in Mt Lookout and enjoy snow skiing, soccer, and many other sports. If given the choice I would travel back to Southeast Asia again to practice my Mandarin in person. My interest in history stems from my parents taking me to so many great places as a child.
Education/Awards
Elder High School Class of 2004

Miami University, Class of 2008, BA History – Minor in Mandarin Chinese