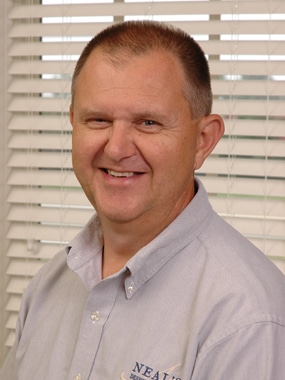 "We felt we were a priority and there was genuine care and concern for us and our plans. Paul, thank you for the detailed management of the day to day or for being so responsive to all of our requests."
–Michael & Wendy, Montgomery, Ohio
Paul Wittrock
Production Manager
My Role at Neal's
With my experience as a lead carpenter for 24 years here at Neal's before becoming a project manager in 1998, I will be keeping the project planning on schedule and listening to your family's needs to ensure a good experience with Neal's. It has been a great ride since starting with Neal's in 1973, and not a day goes by that I do not learn something new.
Favorite Project
The authentic English Pub Project we built was one of my favorite projects. This lower level project was stunning, they knew exactly the materials and details that would make it feel just like their pub back home in England and it had great detail.
Family/Hobbies/Interests
Married to Annie with three children Tony, Becky, and Stephanie. Our 5 grandchildren (and 2 more on the way!) are wonderful to visit. I live in Fairfax and I am active in community government. Also enjoy keeping my skills sharp repairing antique furniture.
Education/Awards
Western Hills High School Class of 1973

Multiple COTY Project Awards