Classic Veranda
---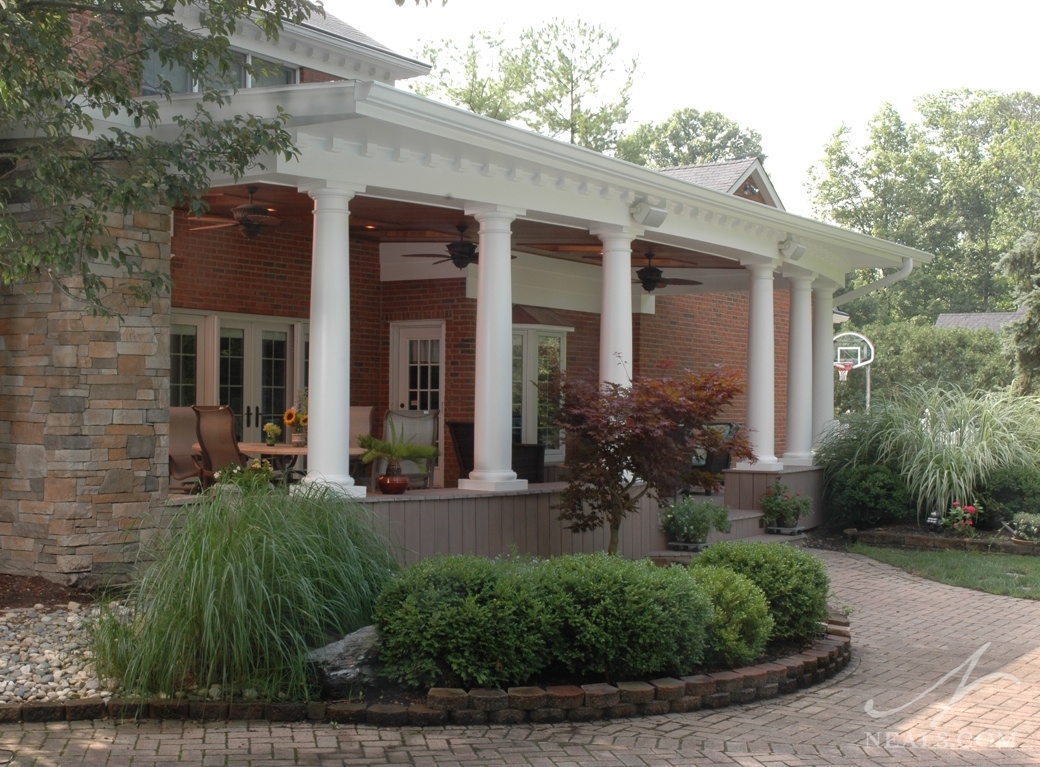 ---
Project Details
Location:
Indian Hill, OH
Project Story:
This stately veranda in Indian Hill, OH, sits on the backside of the home, overlooking the pool. Columns create a classic style, and trim details tie the new veranda into the existing home. Under the roof, which includes skylights, there's room for a seating area as well as a table for enjoying meals. The porch also includes a cozy fireplace that also adds a layer of privacy from the road. Lighting and fans in the ceiling are controlled from a single power box, masked by a support column near the kitchen door. Benches around the entire space provide extra seating for parties.
Neal's Team:
Project Consultant: Alan Hendy
Lead Designer: Cindy Kohler
Project Manager: Kevin Dunn
---
Project Photos
For the best viewing experience, click the full screen icon

in the slideshow below.