Poolside Pavilion
---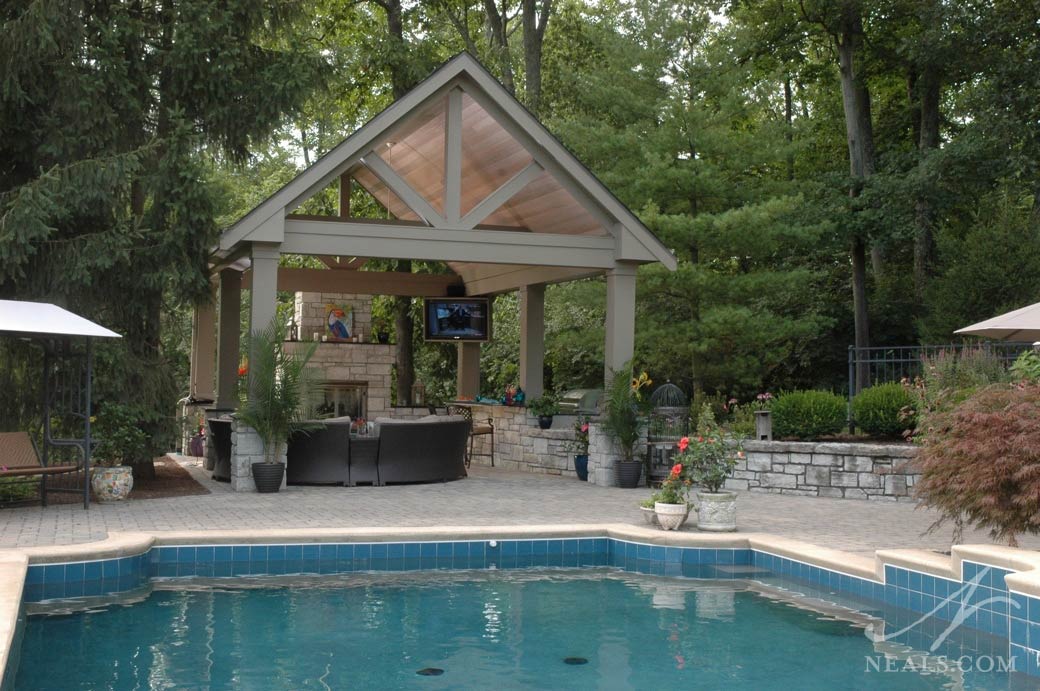 ---
Project Details
Location:
Mt. Airy, OH
Project Story:
When the homeowner at this Mt. Airy home removed a few trees from the backside of his property, he saw the possibility for a new entertainment space. In order to accommodate his wishlist without the need to remove more trees or alter the landscape too severely, Neal's created a unique pavilion. The custom height of the structure's roof was designed to compliment the height of the fully-grown trees nearby, but the footprint of the space remained relatively narrow. To keep the space inside from feeling claustrophobic, the bar and fireplace were situated on the edges of the space, leaving the center open. The fireplace was also designed to accommodate natural light and to not obscure the view on the far wall of the pavilion. A u-shaped area, cut into the adjacent hill, provides ample space for an outdoor kitchen.
Neal's Team:
Project Consultant: Steve Hendy
Lead Designer: Bob Voigt
Project Manager: Paul Wittrock
Awards:
Regional & Local Contractor of the Year 2014 Winner, Residential Exterior Specialty Category
---
Project Photos
For the best viewing experience, click the full screen icon

in the slideshow below.